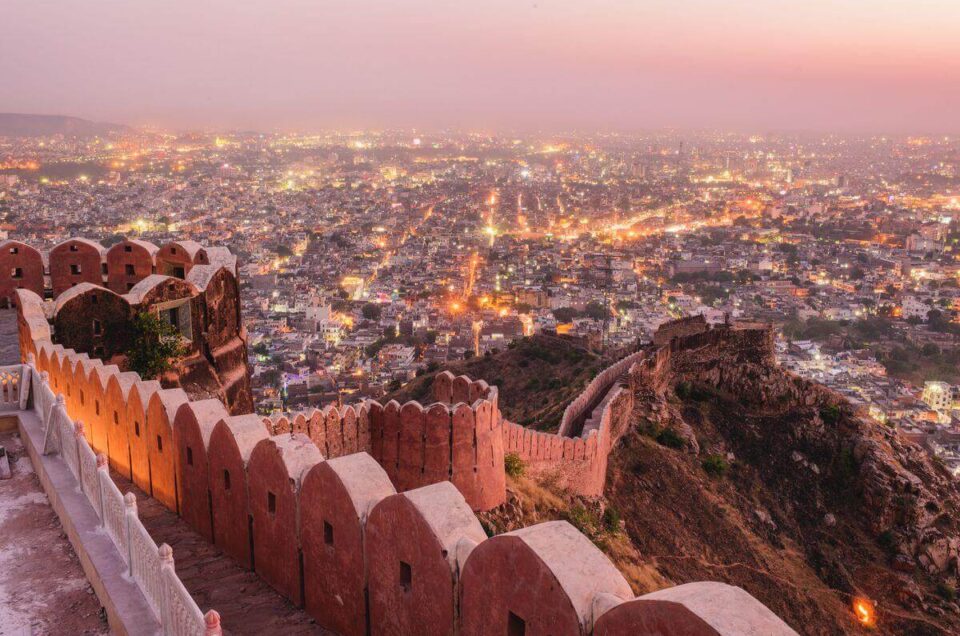 The Pink City, Jaipur, has much to offer tourists, as it is beautiful, peaceful and has different shades. Living and experiencing Jaipur is a mesmerizing and once-in-a-lifetime experience. You can indulge yourself in ultimate royal by visiting the majestic forts and palaces, which remind us of the bravery and might of the legendary Rajput warriors. One cannot go wrong with the delicious Rajasthani cuisine and eat like the royals. The amazing craftsmanship in the form of handlooms is something one should take along with them.
So if You Are Visiting the Pink City and Want to Visit the Best Night-out Places in Jaipur, Here Are Some of Them.
Light and Sound Show at Amber Fort
One of the main highlights of the Jaipur sightseeing tour package is the light and sound show at Amber Fort. The magnificent Amber Fort was built in the 16th century by the King of Jaipur, Maan Singh. The fort is visited by numerous local and foreign tourists every year. The night view of the fort is mesmerizing and blissful. The fort is lit in the evenings, and a 50 minutes show is held. It is highly recommended to visit the fort during the full moon night and experience the graceful kathak performance by artists.
Stroll around the Jawahar Garden
The Jawahar Garden is a grand circular and is one of the best places to experience at night in Jaipur. One can enjoy the beautiful musical fountain, eat delicious street food and witness the beauty of the rose garden.
Kafka Jaipur
One can enjoy with friends and family at Pub Crawl, one of the best nightclubs in Jaipur. You can dance the night away with the amazing laser light, delicious snakes and drinks. You can have an unforgettable experience and make amazing memories with beautiful music, fun games and mouthwatering refreshments.
Nahargarh Fort
The city of Jaipur is full of hidden germs, which are a must-visit in the Rajasthan tour packages for couple and it becomes even more beautiful after sunset. You can stroll around the Nahargarh fort after sunset and experience the illuminating city lights, making the tour even more memorable.
These are some places you can visit and experience the night-life in Jaipur. To experience Jaipur's royalty and charm, you can book the Jaipur Tour from Delhi from Rovveasia Tours. Contact Rovveasia Tours for more information.